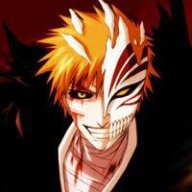 Jul 23, 2008
9,198
16,980
Love this small band. Was searching the net for all I could find then I came upon the whole thing in a torrent by accident. Not a well seeded torrent but if it is dead feel free to ask for a reseed (just be patient on that as I am usually already seeding something). Chantmonchy is a Japanese version of the American dream, very akin to the anime "Beck" (yes, I already know I am a bit weeboo-ish). These girls sarted a school-band, sold copies of their first cd on the street by hand to passersby and even won a Battle of the Bands competition before they were finally recognized by a label. Very cool success story.
Chatmonchy
(チャットモンチー ) is a three-piece rock band from Tokushima Prefecture on the island of Shikoku, Japan.
Since 2005, they have been signed to Sony Music Japan's Ki/oon Records record label.
Members:
Lead vocal & guitar:
Hashimoto Eriko (橋本絵莉子)
Bass:
Fukuoka Akiko (福岡晃子)
Drums:
Takahashi Kumiko (高橋久美子)
Official Website: http://www.chatmonchy.com/
File Size: 1.38gb
Original Uploader: Sakurahana
File format: mp3
Bitrate: 192 kps (early stuff)- 320 kps
Files: a bunch (no, I don't feel like counting them and there are too many to list)
My hat is off to the original uploader, they even included some of their HS stuff from 2001-2002 (very raw stuff but I liked it)