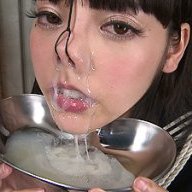 Jav is love... Jav is life...
Hey guys. I've been reading the superb threads about the JAV sperm genre. I myself am a huge fan of both bukkake and gokkun. I think girls look really hot with their faces dripping in cum and I also love watching them swallow huge gulps of it either one at a time or in mass. I love it most when they play with it though, picking up strings of it slurping it up and drooling it out. So I wanted to make a poll to see what members here think.

Do you prefer bukkake, gokkun, or both?